Wrap Around Care and Extra Curricular Activities including 1:1 Music lessons
Our before school provision , Early Birds , runs daily between 8am - 8:55am. It is open to all pupils.
We endeavour to provide the children with a safe, engaging, comfortable and relaxed indoor/outdoor environment where crafts, games and different play equipment is available for children to choose from. Sessions will be led by a member of staff who is fully trained and used to supporting our children. An additional member of staff will also be on site at all times.
Click here to read our Before school and extra-curricular clubs policy
If you are interested in finding out more about the provision or you would like a registration form, please click here.
Early Birds Club 8:00-8:55am
Come to our child-led sessions and enjoy a range of activities that include crafts, colouring, games, outdoor play and Mindfulness activities. Mrs Harper will be there to chat with you and join in your games
Prices are very reasonable with a light snack included in each session. Advance booking using the registration form above (half a term):
Early Birds £3.60
Booking forms available above or from the School Office.
Boomerang After School Provision at Dunton and Wrestlingworth
Boomerang can provide after school provision for your child at Dunton and Wrestlingworth Schools subject to demand. Register and return your form to Boomerang - registration form
Boomerang must receive enough applicants to make this service viable.
Football Club (Larch 3:30 - 4:30pm Hawthorn 3.30pm-4.30pm)
Children can practise their new skills, and learn some new ones, with Coach Andy Passman.
Larch Class Wednesday 3:30 - 4:30pm
Hawthorn Class Friday 3:30 - 4:30pm
Booking form with payment to Andy Passman will be sent out to all parents.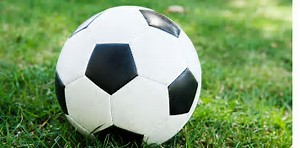 1:1 and Group Musical Tuition
We are delighted to host music teachers to deliver 1:1 musical tuition at Sutton VA Lower School. Please see the links below to enrol your child in an instrument listed:
Guitar lessons can be booked with Lee Palumbo:
About Guitar Tuition at Sutton Lower School
Application form for 1:1 Guitar lessons